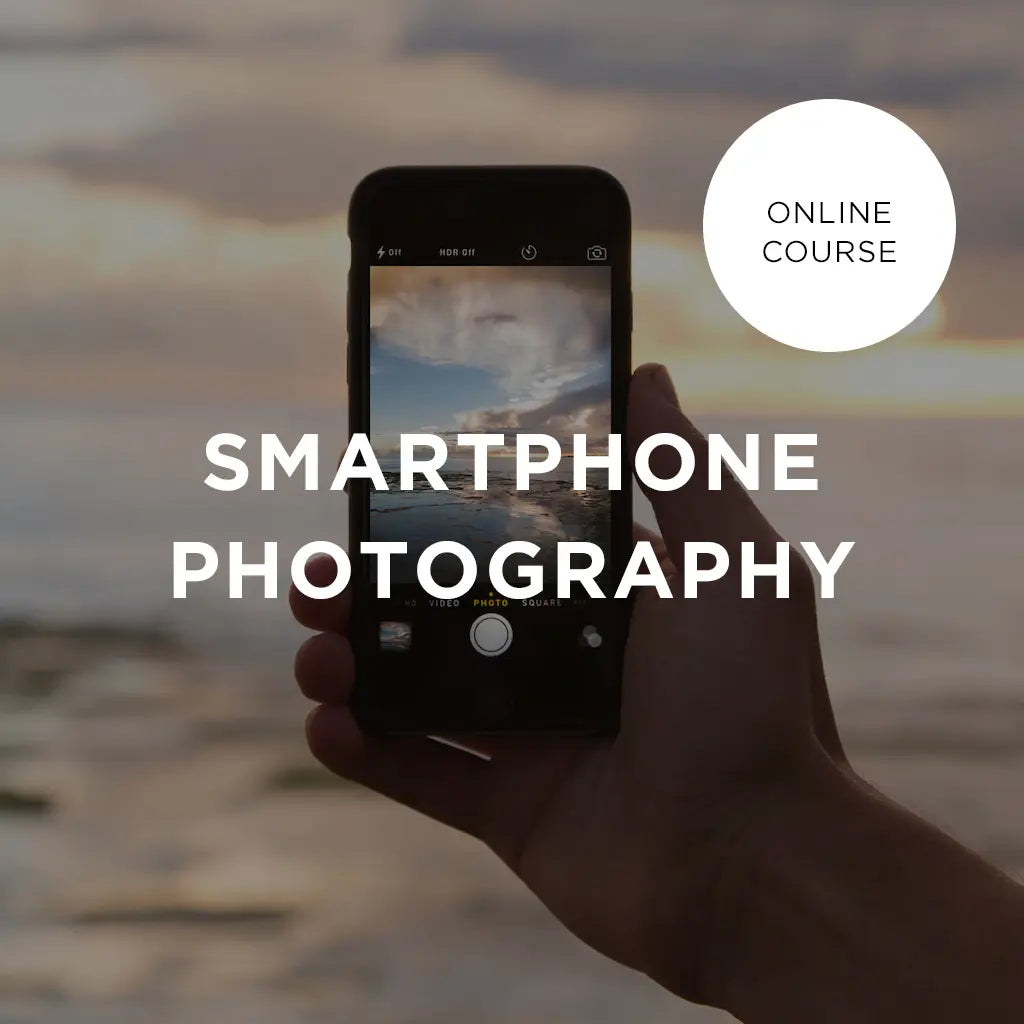 Smartphone Photography - Online Course
Choose PayGate at checkout for MobiCred Payments.
---
Our smartphone photo online course will teach you how to take stunning photos with your smartphone by using the proper techniques.
Smartphone cameras are the most accessible, low cost and easy to use entry point into digital photography for your content creation needs. Whether you are a hobbyist, traveler, entrepreneur, marketer or a professional in the creative industry you'll find yourself picking up your smartphone device to capture content wherever you go. Now is the time to gain practical and instantly implementable skills for you to improve your smartphone photography content creation.
In this comprehensive smartphone photography course you will optimize your device for content creation purposes, be equipped with knowledge on what your smartphone camera is capable of, what the limitations of the device are and how to make the most of this powerful tool to create effective content. The course will teach students the best way to use their smartphone for photography and what limitations they should be careful of.
Course Outcomes - What You'll Take Away
The Rise of Smartphone Photography
Optimizing Your Smartphone
How to Manage Your Phone's Storage Capacity for Optimal Content Creation
What are Raw Files and Why Should You Use Them
Recording Videos and Images with Maximum Quality on Your Smartphone
What is Exposure?
Four factors influence exposure made with our smartphone cameras
Light Controlling Mechanism
Shutter Speeds Effect on Movement
The Third Mechanism That Influences Light: Aperture
Focusing On Your Subject And Overriding Auto Exposure
Lenses and Focal Length
Characteristics of Light: Temperature and White Balances
Camera's Drive Modes
Lighting – Direction, Size, Intensity and Quality
Composition, Framing, Point of view and Story-telling
Image Editing App: Intro, Setup and Workspace
Onboard Camera Abilities: Slow-Motion, Time-Lapse and Portrait
Considerations For Your Next Smartphone Upgrade