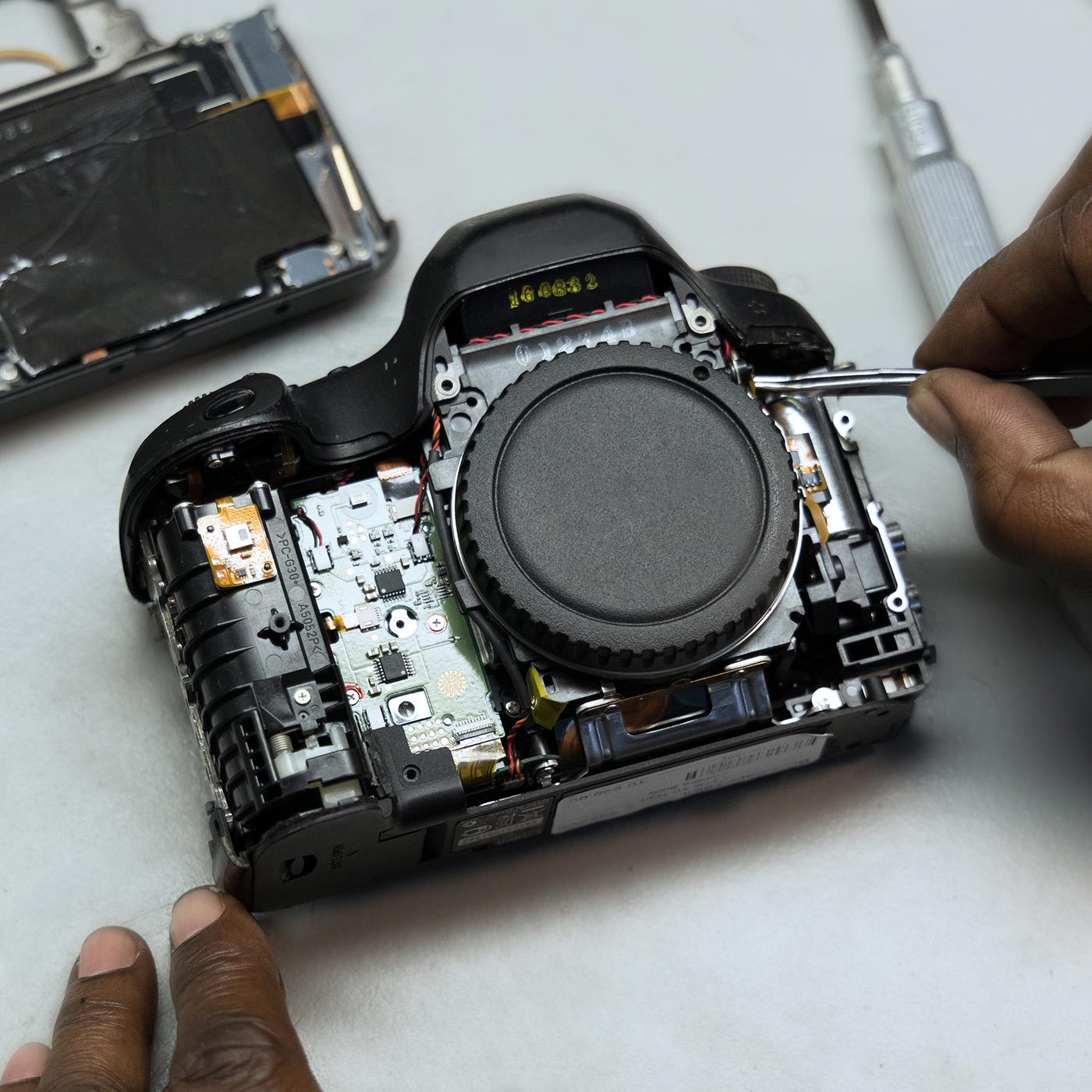 Authorized Canon Photo and Video Service Centre
Camera Servicing, Calibration and Repairs.
Lens Servicing, Calibration and Repairs.
Video Camera Servicing, Calibration and Repairs.
Damage Reports for Insurance Claims.
An upfront assessment fee of R400 will be charged for all Canon Services
Other Services Offered:
Camera Sensor Cleans (Canon, Nikon, Sony, Fujifilm is FREE of charge). Other Brands of cameras is R250.00 per item. Turnaround time of 30min to 1hr.
External Cleaning of equipment (All brands) for R250.00 per item.
Memory Card Recovery for R250.00 per card successfully recovered. Turnaround time 2 to 3 working days.
Sigma and Tamron lens firmware updates for R400.00 per lens (per appointment only, and only on compatible lenses).

We can facilitate repairs to most other brands of equipment. Said repairs are outsourced to the respective agents. An upfront assessment fee will be applicable, based on the rates of the respective agents.
CONTACT OUR REPAIRS TEAM
Leave your message and we'll get back to you shortly.