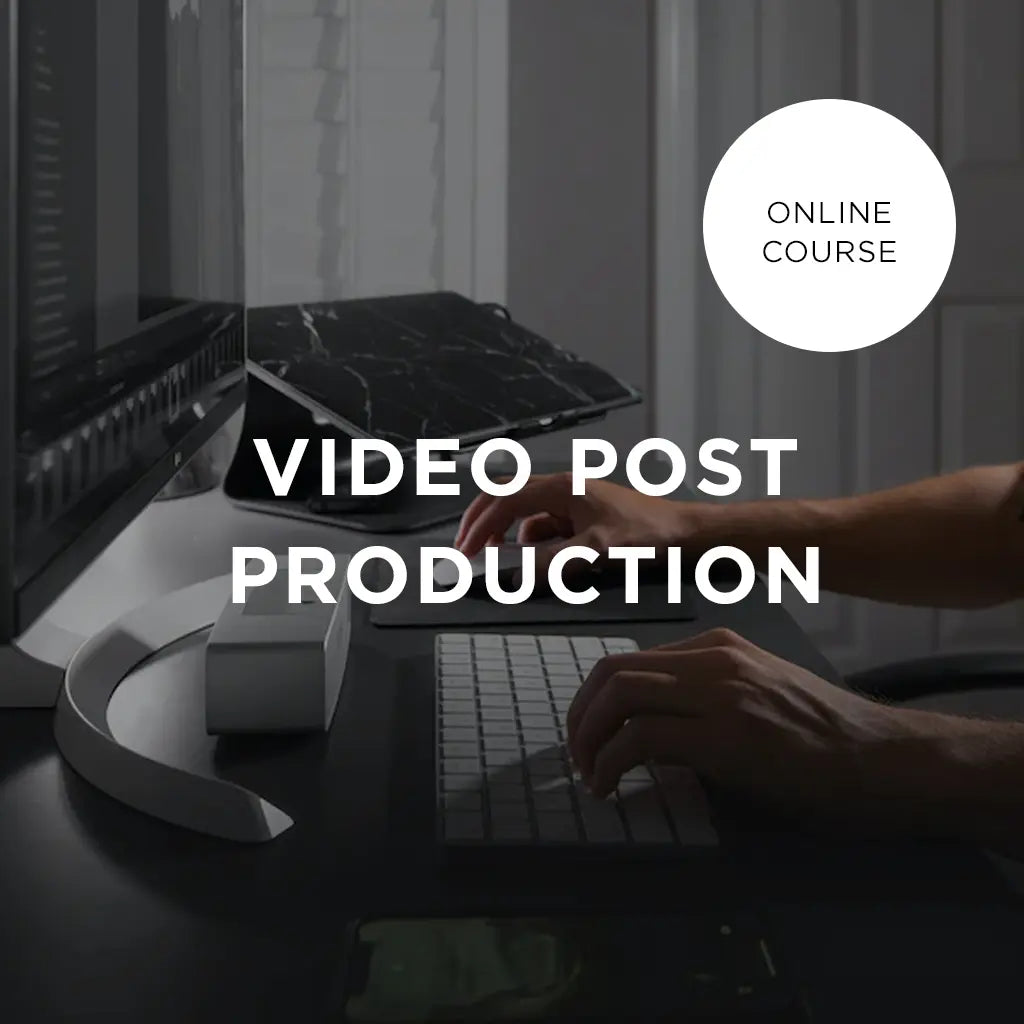 12 Month Course in Video Post Production - Online Course
Choose PayGate at checkout for MobiCred Payments.
---
This online, self-paced course teaches the principles and develops the skills students need to complete professional video productions. The full post-production workflow is considered, including video and sound editing, colour work, digital imaging principles, preparation of deliverables and the correct management techniques to ensure the safety of the media
Visual stories typically go through numerous evolutions throughout their creation with editing of the final video representing a crucial phase in the creation process. In this course students will gain the skills to effectively treat their video footage with the correct post-production processes.

You will learn how to use digital imaging principles to handle media correctly and prepare deliverables efficiently, manage media correctly to ensure its safety, edit video and audio media using using the advanced capabilities of DaVinci Resolve, and perform exposure and colour manipulation techniques to adjust and stylise visual media.

You will also look comprehensively at managing audio in your productions, specifically implementing sound design techniques to improve the audio component of your content and mixing and mastering audio for consistent and effective delivery in video projects. Lastly the course explores implementing graphic elements in video productions for informational and branding purposes and looks into compositing principles and techniques used to manipulate the contents for visual media.
Course Outcomes - What You'll Take Away
Understand the Principles of Digital Imaging
Digital Asset Management
Navigating and Using Contemporary Software Tools
Manage Footage Tonality and Colour
Sound Design, Mixing and Mastering
Using Graphic Elements
Understanding Video Compositing